Legal Debate About Gambling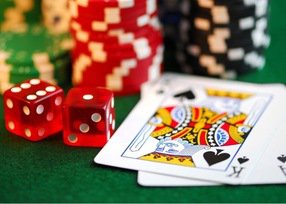 While some controversy surrounding gambling has always existed, it really began to make itself known in the late 1990s, just as online casinos were reaching their full potential. These days, online gambling is illegal in many countries for varying reasons.
The United Kingdom
The United Kingdom is a perfect example of a country that has embraced online gambling since its inception. The country's legislators work very hard to ensure that every online casino that is based in the country and accessed by residents of the country practices fair and safe gaming methods. In fact, the UK government collects taxes and levies from online casino operators that are used to fund projects that are beneficial to the country
The United States
On the other end of the spectrum, the United States outlawed online gambling in 2006. Though the reasons behind this are purely speculative, many people feel that it was done due to the fact that the United States was unwilling or unable to monitor the industry well enough to control it. Also, the early 2000s marked the beginning of the age of identity theft and fraud, so the government may have been simply looking out for its residents.
Bricks and Mortar Casinos
Although online gambling is illegal in the US and South Africa, bricks-and-mortar casinos continue to flourish in places like Las Vegas, Reno and Atlantic City, as well as in several popular South African tourist destinations. The reasons for this are simple: legislature falls to the individual states instead of the Federal government, in most situations. Individual states have the ability to allow or condemn in-house gambling, but online gambling could only be controlled at a Federal level.
Gambling has been controversial for centuries and it shows no signs of changing. Understanding the laws in individual countries can certainly save gamblers plenty of time and trouble in the long run.